"An alluring compilation...rendered with passionate, soulful conviction"
- New York Times (On
East of Melancholy
)

"Classical pianist and composer Tara Kamangar's new album, East of Melancholy, guides us along the border between Iran and Russia...An exquisite album"
- Jacki Lyden, National Public Radio

"A true Romantic spirit...Intellectually and inspirationally, this is a captivating recital"
- American Record Guide

"Miss Kamangar has full command of the keyboard...Spellbinding"
- Audiophile Audition

"...a luxuriously lovely recital of virtuoso piano music—and executed it with spectacular aplomb—she has curated it with a acute and subtle awareness of the connections between musical traditions....It is easy to believe that these pieces share a musical lineage when they are unified by pianism as consistent as Kamangar's. Her softly shaded chiaroscuro technique lends depth and warmth to the work of every composer in this collection, from the well-known Soviet masters to her singular Iranian finds."
- WXQR (NYC Classical Radio) - Q2 Music "Album of the Week"

"Huge talent..."
- The Evening Standard

Pianist Tara Kamangar closed...with a spectacularly skillful performance of the Rachmaninoff. Playing one of the more fiendishly difficult pieces in the piano repertory—Rachmaninoff, one of the piano virtuosi of his age, found it daunting, and according to legend slugged down a glass of crème de menthe before performances to facilitate his playing—Kamangar led us through finger-twisting passages, pausing at the 18th variation to thoughtfully and tenderly play its most lyrically beautiful and famous motif.
- Repeat Performances [
link
]

"Ms. Kamangar gave us a Saint-Saëns Two that was warmly sensitive and yet detached, not given to emotional indulgence nor excess of feeling, clearly chiseled though gently arching in the lyrical passages...Her second movement was full of charm and light, sprightly, playful and lilting, and then rumbling full-throttle into the finale with its brilliant bravura. Ms. Kamangar is a multi-tasking, multi-talented musician of many genres and media...She is an artist we want to know better."
-D. Ch'an Moriwaki, Classical Radio Host

"A world-class pianist who excels at blending the best of Western and Middle Eastern compositions"
- Gulf News

"Kamangar was a skilled advocate, playing with nimble technique and lustrous phrasing"
- The San Francisco Chronicle

"Her fingers moved like liquid gold...Softer passages were especially lovely and poetic"
- San Francisco Classical Voice

"Tara's expressive playing will speak to listeners of any nationality"
- BBC Persian

"The summer breeze through the palm trees surrounding the amphitheater at Darioush's modern Persepolis blended with the sound of Angel Romero's guitar and Tara Kamangar's piano.

Guests — including Donna Summer, David Foster and Babyface — were said to be spellbound."
- San Francisco Examiner

"Tara played to a full house and rapturous applause...An impeccable performance of the cycle of Tjeknavorian's Danses Fantastiques proved particularly popular"
- Harvard Club of the United Kingdom

"With her elegant fingers flying over the ivory keys, [Tara] had the room captivated...Some may say that classical music is not their 'thing' but Tara is capable of converting you. She puts her entire being into her music"
- Asian Woman Magazine

"[Tara] has the world at her fingertips"
- Modesto Bee

"A sensitive, dedicated pianist with lots of fire and depth"
- Armenian Philharmonic Conductor Loris Tjeknavorian

"She is not only a great pianist, but has proven to be a wonderful collaborator--the real thing"
- Oakland Symphony Conductor Michael Morgan / Berkeley Daily Planet

[On

East of Melancholy

] "Fabulous playing...Truly a deep and emotional CD"
- Morning Light with Michael Wolch, Classic107.com (Canada)

"David Foster, Melissa Etheridge, Kenny G, Josh Groban, classical pianist Tara Kamangar and Nina Whitaker featured in musical performance...The event raised 1.3M for the Democratic Congressional Campaign Committee"
- BarbraStreisand.com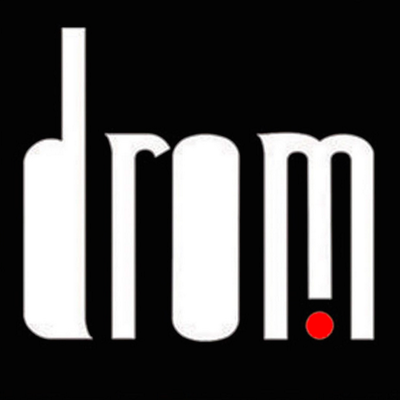 "Kamangar is an amazing violinist, consistently displaying an astonishing command of her instrument and the music it produces."
- Review of Kiosk at DROM by Dawoud Kringle

"Billboard has the exclusive premiere of the video for [Triptyq's] song "Murphy," which pulls from eclectic influences: Kamangar's violin technique on the track draws from traditional Kurdish music"
- Billboard.com

"The [Festival del Sole Opening Gala] featured knockout performances by jazz artist Antoniette Costa, cellist and beatboxer Kevin Olusola and pianist Tara Kamangar."
- San Francisco Chronicle

"Triptyq is the innovative side project of three well-established artists...The group fuses together classical and urban sounds, juxtaposing classically driven instrumentals with punching vocals and beatboxing."
- YahooMusic.com

"The classically trained and classically beautiful Tara Kamangar falls in on violin and piano."
- OkayPlayer.com

"With musical backgrounds that span R&B, pop, hip-hop, and classical, [Triptyq] has created a unique sound of their own"
- Grammy.com